Our Top Five Blog Posts of All Time
by Nancy Dezarn
---
---
What did our customers want to know about glass and mirrors over the years? Plenty, it turns out! We've gone back through the archives to see what our top blog posts of all time were, and we're a little shocked! Popular topics have included creating a dance studio at home, what to do about shower door sweeps, how to clean up broken glass, and more! Here's the rundown:
#1 - DIY Project: A Dream Home Dance Studio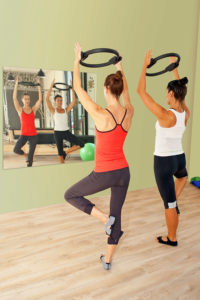 An awesome customer (and awesome mom!) promised her daughter an
at-home dance studio
, if she could stick to the lessons. Well, the time came that she needed to fulfill that promise! And she did it with a little help from the glass experts at Dulles Glass & Mirror, and a little elbow grease! In as little as a weekend, she was able to get that home dance studio up and running.
Are you looking for something similar?
Buy gym mirrors online here!
View Blog Post >
#2 - Types of Shower Door Sweeps Replacements
It turns out, you have questions about shower sweeps, and we have the answers! Shower sweeps are the polycarbonate strips that attach to the bottom and sides of a shower enclosure. What is the purpose of a shower door sweep? When do you need to change them? How do you change them? It's all right here.
Do you need to
replace your shower door sweeps
? We have what it takes!
View Blog Post >
#3 - How to Install a Frameless Wall-Sized Mirror
Is there anything more versatile than a
custom-cut wall-sized mirror
that is perfect for your space? Our customers think not, making this our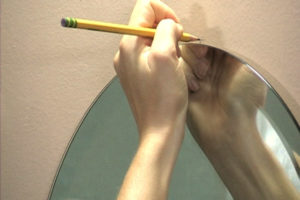 third most-popular blog post ever! In this post, you learn how to prepare your walls and install your mirrors for a fuss-free DIY mirror project.
If you're looking for a
custom cut mirror
, look no further. We have a large selection of in-stock mirrors as well, if you need something a little faster:
round mirrors
,
square mirrors
, and
oval mirrors
.
View Blog Post >
#4 - Surprising Ways to Clean Up Broken Glass
It comes as no surprise to us that our customers have a problem: broken glass. The first step is
cleaning it up properly
. Number four on our top list of blog posts is this one on how to clean up broken glass. There are some really surprising and clever methods listed here that we've never thought of before!
And, the good news is, if you have broken glass, you've come to the right place to
order a glass replacement
!
View Blog Post >
#5 - How to Replace a Glass Patio Table Top
Accidents happen, even outside! And even though summer is coming to a close,
patio table top replacement
remains a hot topic for our blog visitors. This popular new blog post includes a comprehensive guide on exactly which type of glass to choose whether your outdoor table is a pedestal table, a solid surface that needs to be covered, or glass that fits down inside of a frame.
Need to replace your
glass patio table top
? You can get it here in a variety of colors, thicknesses, and edge types -- and even with a hole drilled in the center if you need it!
View Blog Post >
---